Introduction of Customized Paging Machine Conveyor Belt
CHEEF 2019-07-29 14:30:18
When the jet printer is used in the production line, it is usually necessary to equip the corresponding equipment according to the actual situation, including paging machine, conveyor belt, meter meter meter and so on.
Paging machine can automatically separate stacked paper, cartons or packaging bags and send them to conveyor belt separately. It is convenient for jet printer or laser machine to print, print production date, batch number, anti-counterfeiting mark, pattern and so on. Therefore, it can reduce the complexity of manual paging, give full play to the advantages of high-speed spray printing of jet printer and laser machine, and improve the efficiency of spray printing. It has high stability and can be equipped with intelligent counting and automatic shutdown. It is an auxiliary equipment to realize rapid code-jet. Its features are simple, convenient, fast and automatic. The conveyor belt matching its operation, also known as the conveyor belt, is rubber and fiber, metal composite products, or plastic and fabric composite products, which play the role of carrying and transporting materials in the conveyor belt. Belt conveyor is widely used in agriculture, industrial and mining enterprises and transportation industry to convey various solid bulk and powder materials or finished goods. The conveyor belt can be continuously, efficiently and with large inclination. The conveyor belt is safe to operate, easy to use, easy to maintain, low cost, and can shorten the transportation distance and reduce the transportation cost. Cost of construction, cost savings. In different industries, the way and effect of spray printing are different, and the demand for spray printing equipment is also different. At this time, we need a set of customizable spray printing equipment for operation. Chevy can customize paging machines and conveyor belts of different specifications and parameters according to actual operation conditions. No matter what special requirements the product has for the size, shape and speed of the equipment, we can customize the equipment according to production requirements. Customized Paging Machine is widely used in the fields of medicine, cosmetics, food and other industries for spraying code and printing.
Suzhou CHEEF Electronic Technology Co., Ltd. is an advanced provider of identification solutions, providing suitable solutions for major industries. CHEEF provides customers with the jet printer and develops and designs a mobile device platform to match the jet printer.
Application cases:
Paging machine with baffle: Paging machine size: 1500X300X750mm, Paging speed: 0-60M/min, Paging width: 70-320mm, Paging mode: friction type. Safe performance, stable quality, suitable for paper bags, plastic bags, thin film bags and other materials, stacked and classified into a single delivery to the jet printer nozzle spray code. Can achieve efficient, fast and stable code-jet effect!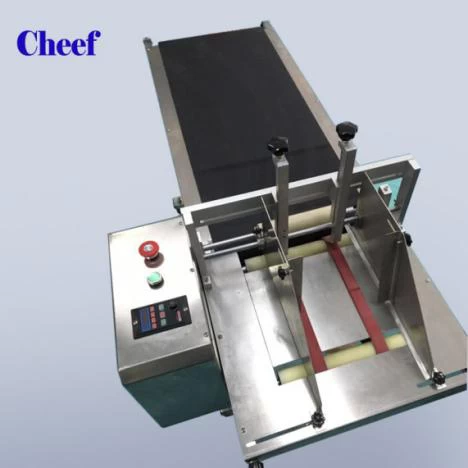 High-speed Paging Machine: High-speed Paging Machine is the reinforced type of standard reverse wheel Paging Machine. This high-speed paging machine can separate more than 400 cartons per minute. It is specially used for customers who require high-speed code-jet efficiency. Make the efficiency of the code-jet faster and save the time of the code-jet.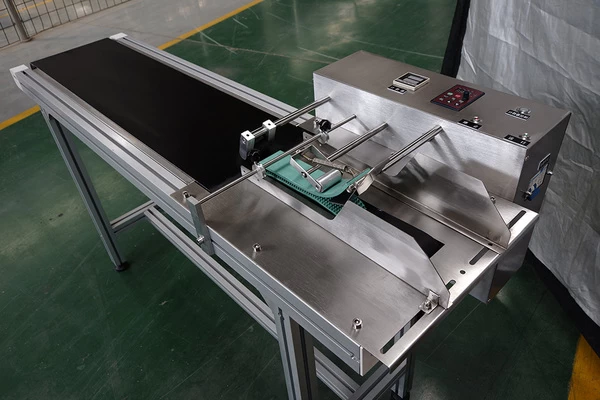 Sucker Paging Machine: Non-standard, customizable. Paging mode: Updraft. It can achieve negative pressure on the belt, so that the separated items can have a good adhesion in the case of faster speed, not easy to flutter, so that the products can be labeled or coded faster! It is suitable for paper film bags, plastic bags and paper bags.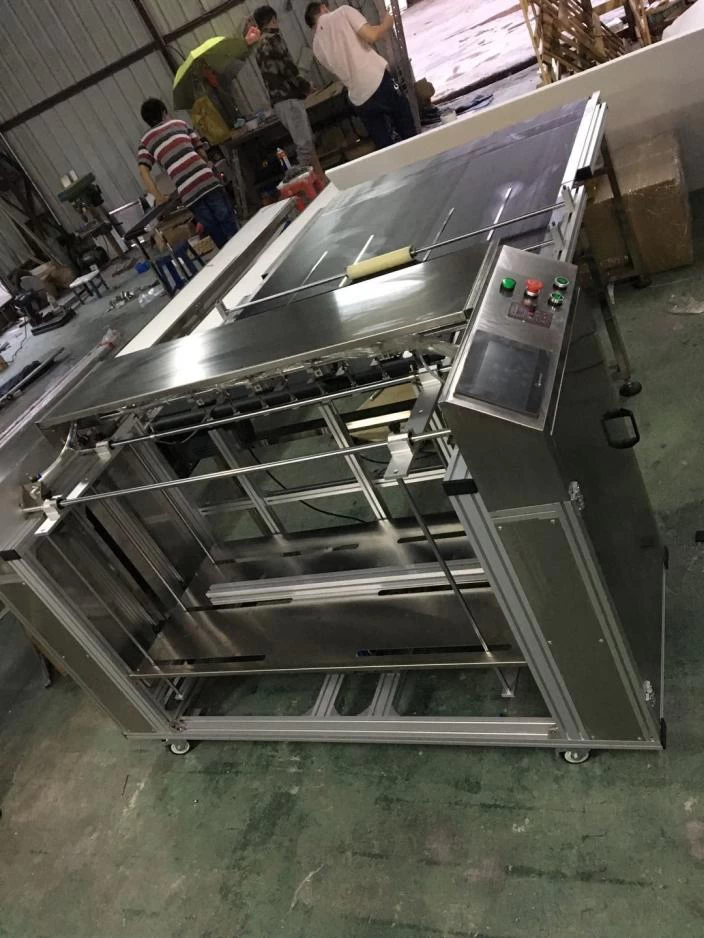 Widening and Heightening Paging Machine: When encountering special working environment and different working requirements, Sheffield can customize product size specifications to meet different working environment.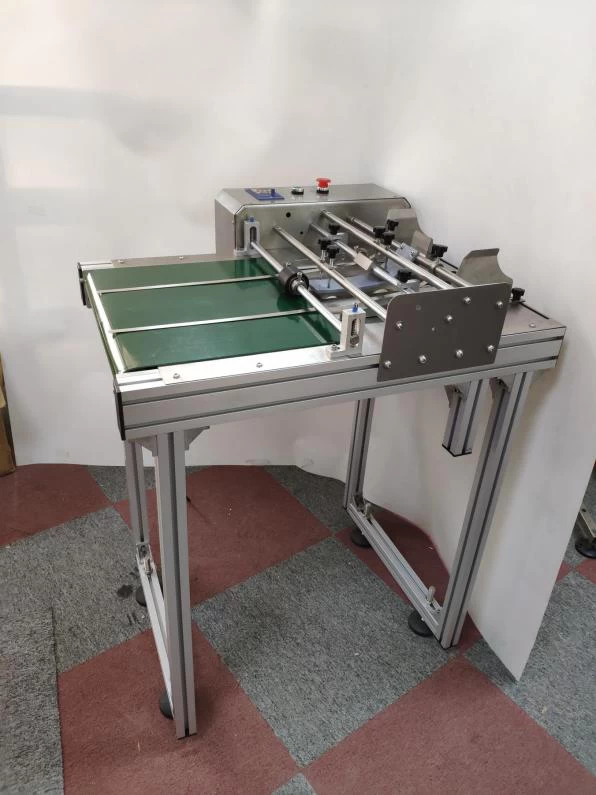 Conveyor Belt: Conventional general type: material: stainless steel, conveying speed 0-30 m/min (conventional), conveying length 1400 mm. It perfectly solves the problem of jitter in low-speed operation, and more energy-saving and stable jet code conveyor is also one of the supporting conveyor belt equipment of jet code conveyor. With high stability, it is widely used in food transportation industry, such as food date code, production batch code code, product packaging code code, etc.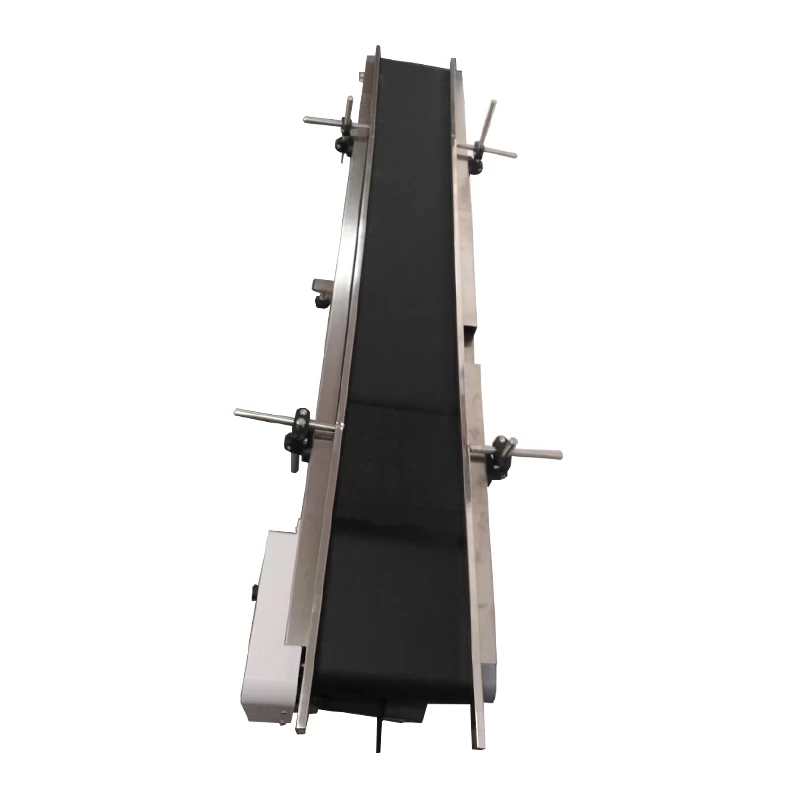 4cm Conveyor Belt: It is a specially widened jet code conveyor, and its applicable product width can reach 400mm. Special supporting conveyor on jet printer. This type of conveyor belt is mainly used for conveying glass bottles, plastic bottles, caps, metals, plastic bags, cartons, cartons, labels and so on. It is convenient for the spraying machine and laser machine to spray and code, and it is necessary for each brand of spraying machine and laser machine to print, date of spraying production, batch number anti-counterfeiting mark and pattern. Equipments are required.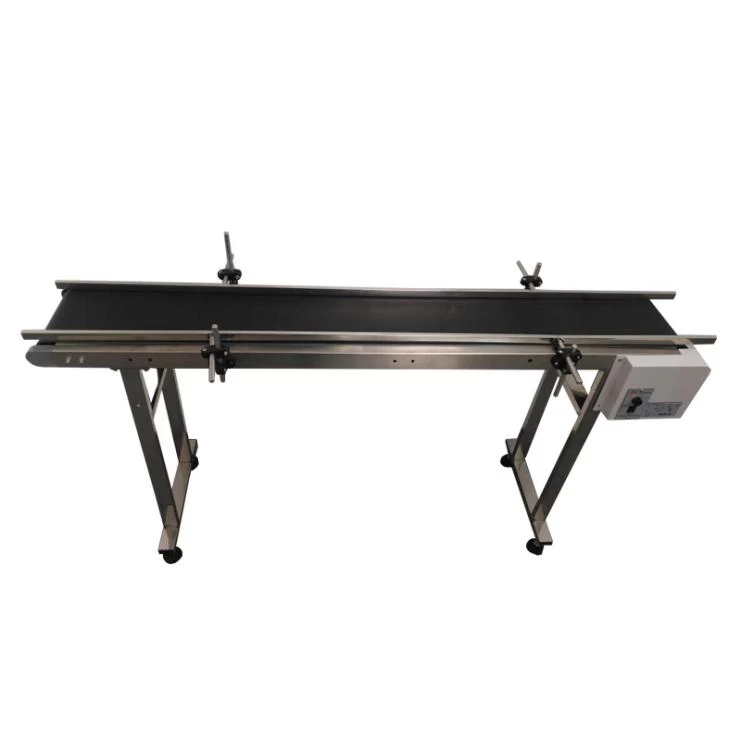 Customized conveyor belt and carton sub-packer: The conveyor belt of this type of jet printer is mainly designed for the transport carton to be sub-packed and customized. It is convenient for the jet printer and laser machine to do the flow-line work of jet code and code. It is the necessary supporting equipment for each brand jet printer and laser machine to print, jet date of production, batch number anti-counterfeiting mark and pattern.