How to make DIY loom bands bracelets?
laraine http://www.chinapromotionalgif 2015-06-25 20:46:19
Do you know how to make DIY loom bands bracelets ? Here is a instruction teaching you make it. Please follow this instruction, just a few easy steps, you can make a crazy bracelet for yourself and your family. Let's begin:
Raw material: loom bands, a pack of S-Clips.
Step 1: You need to place your first band in a figure of 8 across your two fingers.                    Step 2: Stretch one side of the first band and draw it into the middle of your fingers.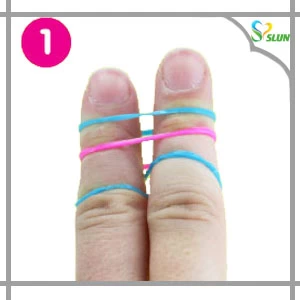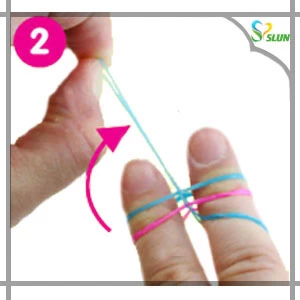 Step 3:  Stretch the other side of the band into the middle as well.                                               Step 4:  Add another band above the first 2, repeat steps 2 and 3.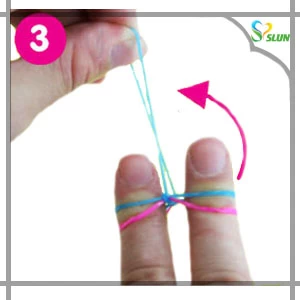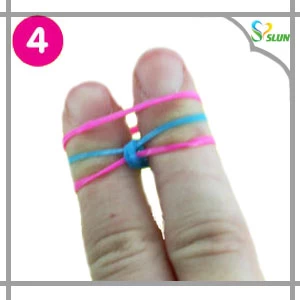 Step 5:As your bracelet progresses, you will be able to stretch it out, and see how long it is. Step 6:Once your bracelet is long enough, remove from your fingers and loop both ends through a S clip.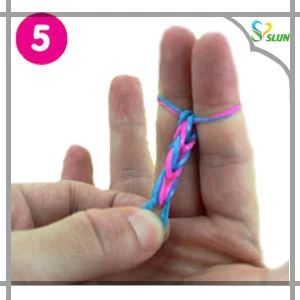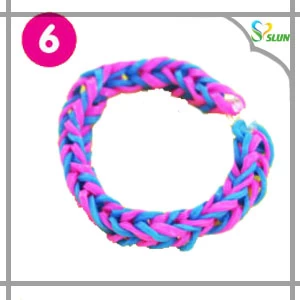 Are you finish making the bracelet now? It is easy, right? It is fun to make it with your friends and family and share your craft to them.