How to use paracord bracelet to DIY knitted paracord watch
Julia www.chinapromotionalgifts.com 2015-06-28 14:52:07
How to use paracord bracelet to DIY knitted paracord watch
    This is the finished picture.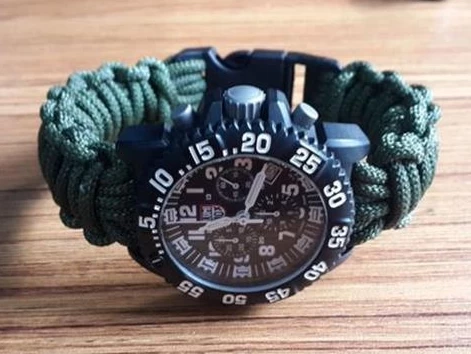 Firstly, we need to do the prepare working as below:
    Watch one piece, discharging ears with a small needle, line number, lighters, scissors, forceps, plastic buckles, pens.
    The strap is removed, ears back.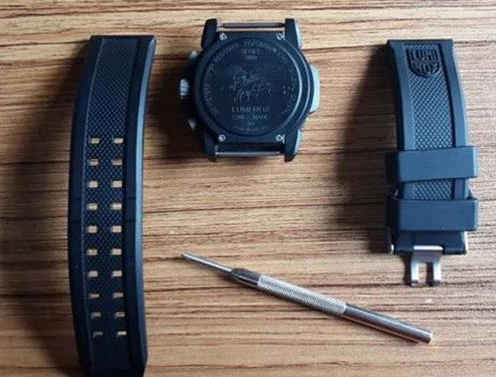 According to table ear of width, wear Shang several root more short of umbrella rope, number to just can cover health ear suitable, I of table just is wear six, such on can cover health ear, then will plastic buckle of a wear in rope Shang, another take a article more long of umbrella rope, began around with previously of six began prepared, prepared method can reference a treasure Shang umbrella rope bracelet of series method. And plastic buckles for some wear on the rope, another long line, around the previous six started the preparation, preparation method can refer to the a risers on treasure bracelets made by ...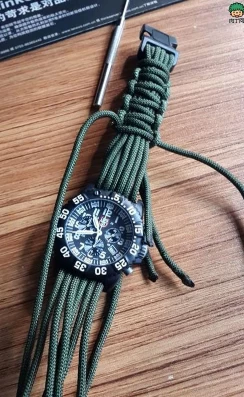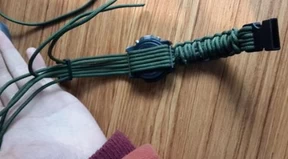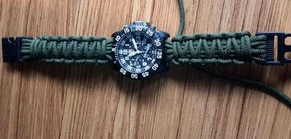 Addendum to the lugs when the six shorter lines even cut short with a cigarette lighter to burn the head, then made a few rounds, programmed into his head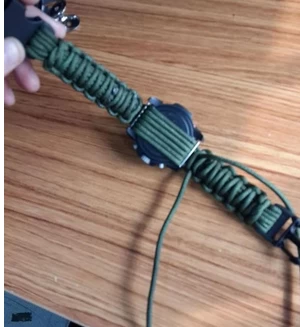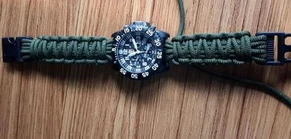 Finished good addendum to the note length, the last programmed in to right position.
              How do you think ? you can try to DIY paracord bracelet by yourself ,you will find many interest,or you can enter our website to learn more;