Do you know the common parameter settings for IMAJE S8 inkjet printers?
2021-07-16 14:57:19
Then, if the printing effect is not good or it is a common problem, then we need to look at the parameters: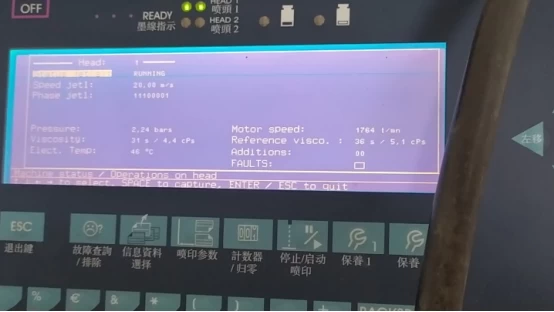 Inkjet speed is 20, and then the following show four 1, that ink point splitting can also be.
Then the pressure is 2.24, which is a small character machine. It can be above 2 and below 3.
Then the speed is above 1500 and below 2000.
Then the viscosity, the difference between the two sides should be almost the same, do not let it differ greatly.
These are common parameters.