Do you know how to deal with the high-voltage failure of the Domino white ink machine?
2021-08-30 13:57:43
If a high-voltage fault is reported, we turn off the machine first, and then we look at the high-voltage deflector plate for ink accumulation: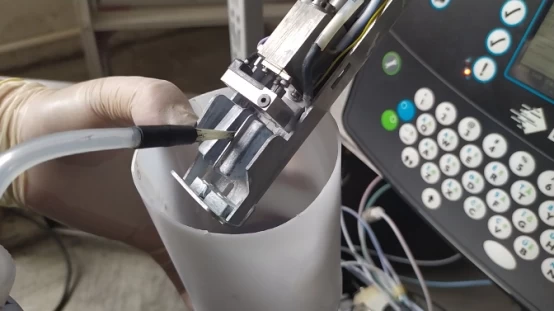 Is there any ink in the recycling tank here: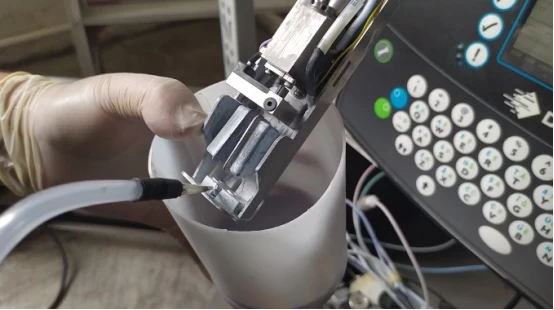 If there is ink, we will clean it, there is ink where we have to wash clean, otherwise it will report high-voltage failure.
And then, let's see if there's any moisture here, and if you just wash it, but don't blow it dry, and then turn it on, it'll report a high-voltage fault:
Then after we've washed it, we'll have to blow it dry, use an earwash ball or a hot air gun (hot air gun cold wind blow dry not hot air), and then blow it dry: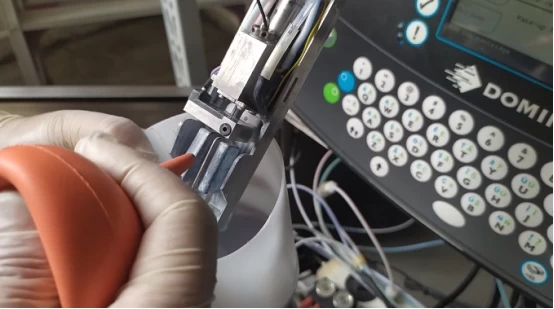 After blow-drying, then we'll turn it on again, it's a high-voltage fault.