How to discharge ink and clean Domino A200 inkjet printer?
2021-09-28 17:23:20
In the power-on interface, then press the wrench key, enter the primary password, the primary password is SERVICE.
Then press and hold the green key not to release, and then press the wrench key: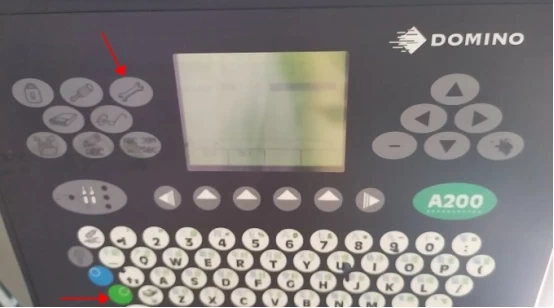 Then enter the advanced password MAIGRET and press the OK key.
Select the manual operation and go to the manual operation interface. Then pull out the ink system and remove the main filter and buffer: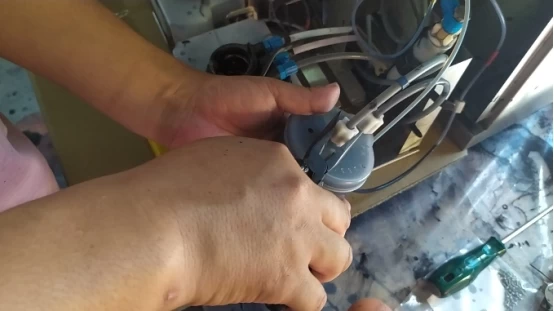 Then short connect them respectively: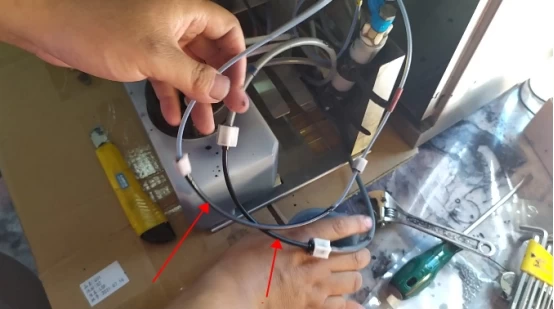 Then we take the main ink tank off: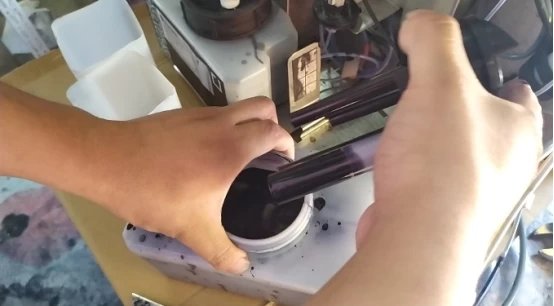 Then put it in two empty bottles like this: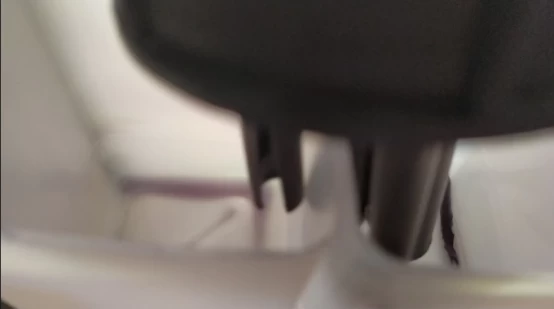 Pour 500ml of cleaning fluid here: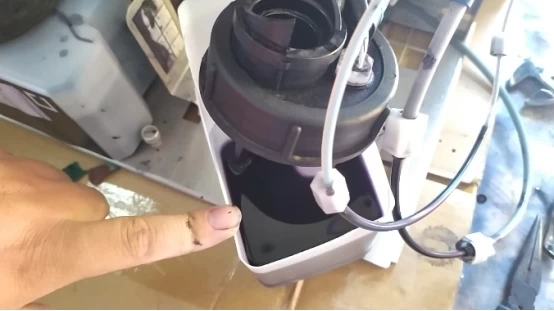 Then we click Clean Printer, and the ink will drain here: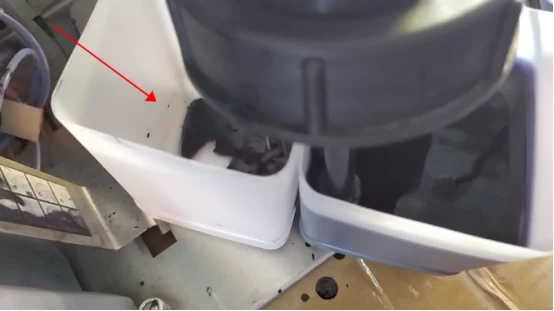 After we have drained the ink from the line, we then pour the drained ink out, then continue to pour the cleaning fluid into it, let it be cleaned, and then drain the ink: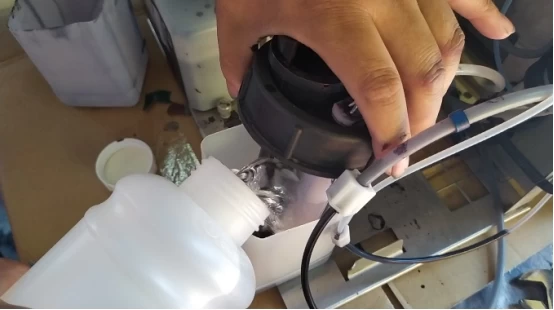 Let's drain the ink from the buffer, drain the ink, wash it and install it, and the main filter will be the same: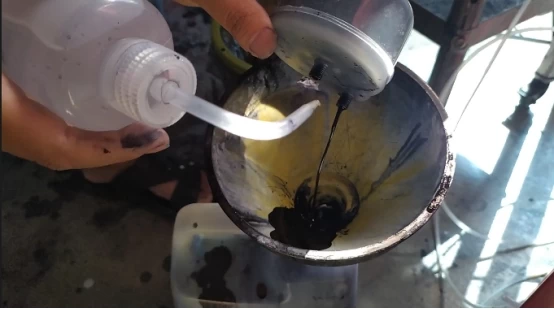 You can click Clean printer again, and then we take it out like this and let it drain all the remaining liquid from the line: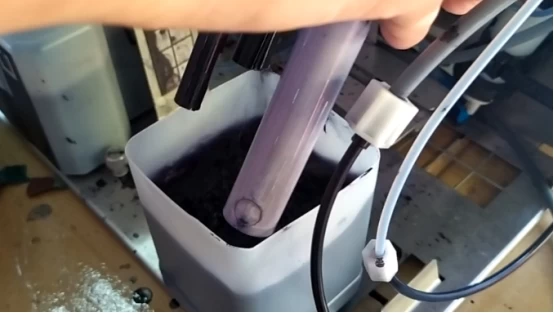 Until no liquid is discharged, we click Give Up: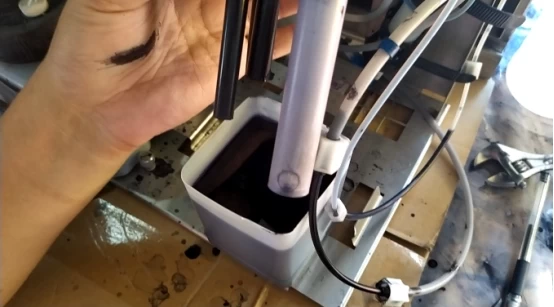 Then we pour the waste liquid out, install the main filter and buffer, install a new ink cartridge, and the cleaning is complete: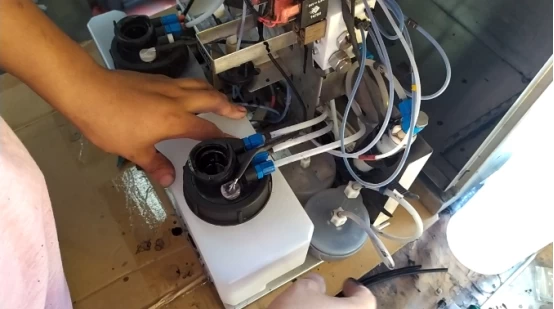 If you clean the A200 machine, you need to drain the ink in the line, wash it again with cleaning fluid, wash it several times more, and then drain the ink from the filter and buffer.
If it is maintained, all filters and the buffer will need to be replaced.